We design and build websites for China and Asia
Maples Design are a group of talented designers and developers who have a passion for creating amazing user experiences and beautiful platforms. We believe in creating intentional designs that provide real value, not more junk. As a full-service digital agency, Maples Design provides design and technology solutions for China and Asia. We offer services in website design, responsive website development, eCommerce, user experience, branding and visual identity, logo design, SEO, and WeChat development.
Our process begins with understanding our client's business and requirements. Once we figure out the specific needs, we then work to come up with a tailored strategy to achieve their goals. Our team has extensive experience in crafting compelling designs and implementing digital solutions to bring your ideas to life. Having worked on projects both in China and globally, our background features a depth of knowledge in various markets.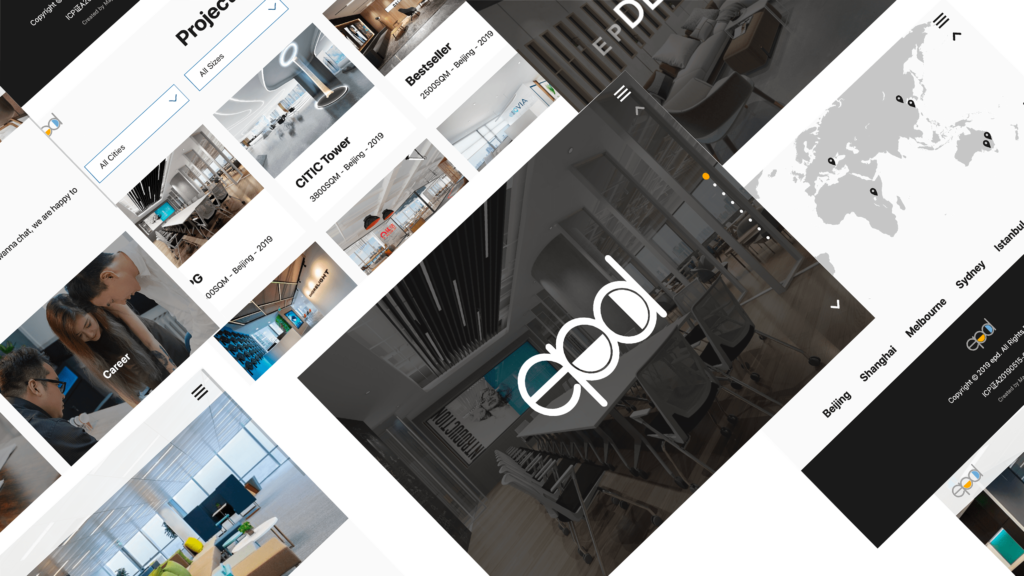 Website and Branding Conception
Project
The China-based interior design firm EPD engaged Maples Design to help accelerate their brand and create a strong digital presence. The results we delivered through logo and branding, website design and development, content creation, and continued maintenance highlight a full-service turnkey solution we provided for their team.

Global Platform Redesign
Project
The art museum M WOODS, situated in 798 art zone of Beijing, China, was looking to revitalize their digital presence to better match their brand and audience. We worked closely with their team to redesign and build their website, giving a clean, fresh look with modern design themes.
We're a family of happy and helpful creative experts. We care enormously about our culture, our work, and why we do what we do.
What are our clients saying?
CHI
I was happy to work with Maples Design on the CHI media website. They are a professional team with a flexible approach to the project. They met deadlines and gave professional feedback on improving the website functionality according to CHI media content specifications.
EPD
Our website is beautifully designed and user friendly, making it easy to add our recent content and marketing material. Their team was able to seamlessly work with my busy schedule and communication style, effectively presenting their work at key milestones and stages. My team and I are happy with our company website, and plan to use Maples Design for projects in the future.
M WOODS
Their communication style is exemplary and the site was designed with ease in mind, respecting our varied programme, international audience, and our bilingual team at M WOODS. We would have no hesitation in working with Maples Design again and thoroughly recommend their services.
Whether it's to work on a project together or just to say hi, we'd love to hear from you.
Or connect with us on WeChat: